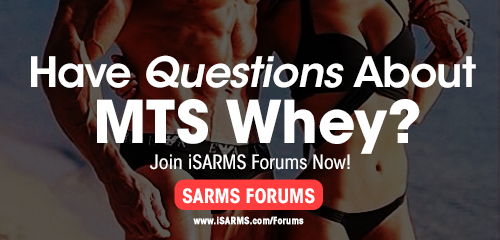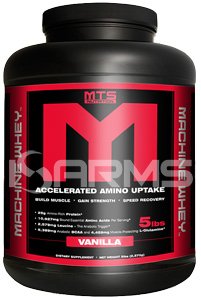 MTS Machine Whey protein is a very popular brand of protein powder that is sold on the Tiger Fitness website. In this editorial we will take an honest look at this product, and separate the good from the bad.
Who is Marc Lobliner
Tiger fitness stocks almost 10,000 items on their website, including the MTS Nutrition brand, and Marc Lobliner is the CEO there. Interestingly, he has a very popular youtube channel 1, which has over 250,000 subscribers. On this channel he talks about training, diet, steroid use, and supplements. What's more, he also talks about current events, community drama, and even politics. These days he paces about 7-8 videos per week, which run around 5-10 minutes in length.
From what can be found on the internet, Marc's history with bodybuilding and athletics is extensive. According to him, he was a former successful football player, who turned to bodybuilding and weight training. In fact, Lobliner even claims that he has recently done guest posing in competitions. Furthermore, he also talks about all his travels for expo's, and the way he balances all of his business with a wonderful family, whom he is proud to talk about. No matter if this is true or not, one thing is certain – his physique is outstanding, combining size and vascularity. Hence, it is obvious that Marc has sensational genetics, and he is open about using anabolic steroids to give him his results. All in all, Marc Lobliner has done an amazing job growing his supplement brands into a huge business, and has a very loyal customer and fan base.
Whey protein
Before we get into talking about the MTS whey brand specifically, lets first understand what whey protein is. Whey is a by-product of the process of cheese production, and there are 3 types of whey protein sold by supplement companies: isolate, concentrate, and the rare hydrolyzed version. What separates the three types are generally price, content, and composition. For instance, isolate has the best quality nutrition wise, and it is much easier to digest, as it usually has the lactose removed. However, the isolate is more pricey than the concentrate. Meanwhile, the concentrate form is the most common, partly because it is the cheapest to put into supplements.
MTS Whey protein contents
Now that we understand what whey protein is, we can take a look at what MTS Whey has in it. First off, the whey is a mix of concentrate and isolate. Consequently, if you are lactose intolerant it will bother you and cause stomach discomfort. As a matter of fact, this combination is very common in the supplement industry to keep the protein affordable, rather than using only the expensive isolate, so it is hard to fairly dock the brand for that.
The total protein amount (per 1 scoop) is 25 grams (g), and the sugar is 2g. This is a good ratio, and standard in the industry. Additionally, one scoop contains 150 calories, 4g of fat, and 5g of carbs; which is pretty good as well for industry standards. In terms of macros, all of the flavors in this line of products come close to the same figures, and you can take a look at each of them here 2

Flavors that contain high fructose corn syrup
Interestingly, there are several types of flavors that will affect the rest of the ingredients. MTS whey flavor choices are currently caramel sutra, chocolate, cinnagram, red velvet cake, cookies and cream (mint), key lime pie, peanut butter fluff, pumpkin pie, vanilla, banana cream pie, and no bake cookie.
For some reason the website says that MTS Whey does not contain high fructose corn syrup, yet if you do some digging, half of the flavors do contain it! Not sure if this is intentional or not, but this is definitely not being truthful.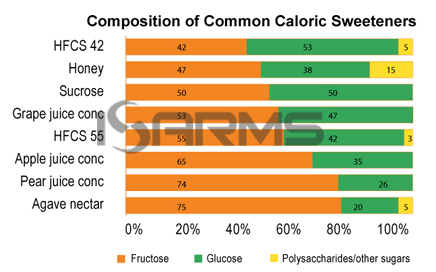 High fructose corn syrup (HFCS) is a sweetener, made from corn starch that is linked to obesity and diabetes. What's more, HFCS is so bad, that in many countries it has been banned due to its health risks, but it is still legal in the USA, likely due to the strength of the corn industry. Therefore, HFCS is added to sweeten many products, and it is very cheap, although it is also extremely bad for you. In fact, the obesity epidemic in the USA can be directly tied to the time when HFCS started being put into foods during the 70's.
Out of pure curiosity, I decided to go through each flavor to see which ones contain HFCS, and was shocked at how many did: cookies and cream (both the mint and regular), banana creme pie, red velvet cake, key lime pie, and cinnagram. Unfortunately, they contained not only high fructose corn syrup, but I also saw they had flour and hydrogenated oils as well. Those 3 ingredients are horrible on the waist line, and will promote quick fat gain.
Therefore, it is not surprising that Marc Lobliner was asked on one of his youtube videos about this by a customer who had bought a tub, and his response in the comments section was:
unfortunately the cookies do contain HFCS, nothing we can do about it.
However, he did not offer explanation on why the other flavors contain it.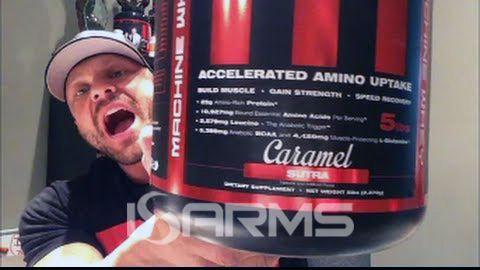 Flavors that did not contain HFCS
The other flavors (pumpkin pie, no bake cookie, peanut butter, vanilla, and chocolate) do not contain hydrogenated oils or HFCS, which is good. Instead, they contain cocoa, xanthan gum, natural and artificial flavor, salt, sucralose, and acesulfame potassium. Now lets take a closer look at some of these additives:
Xanthan gum is added to foods to thicken them, and stabilize their structure.
Natural/artificial flavor is tricky, as it can mean anything. Hence, this one boils down to how much you trust the supplement maker.
Sucralose is also a sweetener that may affect gut health, in small amounts it isn't a problem though.
Acesulfame potassium is another sweetener that is found in diet soda's, and has been linked to cancer.
Size of tubs
MTS Whey can be found in 2lb and 5lb tubs with the large "M" symbol. They also sell T-shirts and hats with the same lettering on it.
Where you can buy
As mentioned above, MTS Whey is sold at tiger fitness, but it can also be found on amazon, as well as other supplement websites such as bestpricenutrition and muscleandstrength.
Conclusion
It is my opinion that MTS Whey was designed to taste good, but in no way do the ingredients show it is a healthy option, especially for someone looking to keep fat off. However, if the macro's are your only concern, 25g of protein per scoop is pretty good, and the rest of the macro's are not bad overall.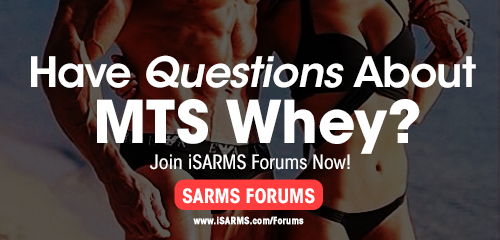 SOURCES:
National Cancer Institute, Causes and Prevention:"Artificial Sweeteners and Cancer"
© 2016 iSARMS.com, LLC. All rights reserved.