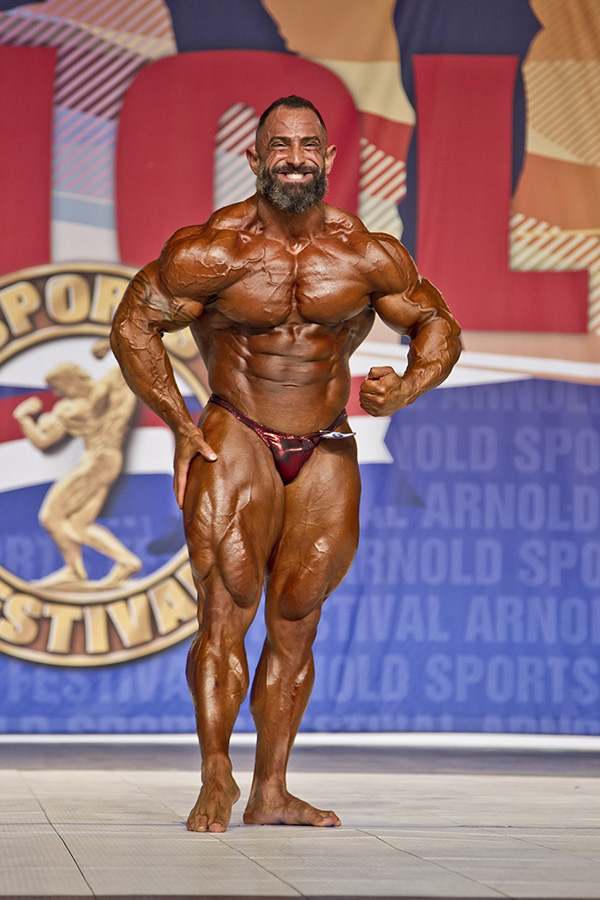 Guy Cisternino (Quadro) was always fascinated in sports and training. His father was his main inspiration for bodybuilding, who was a boxer and footballer, with a great physique. When Guy entered college, he found out about bodybuilding competitions, and soon, weight training became his main priority.
Guy decided to step on the stage for the first time in 2003. However, 7 days before the show, he received an e-mail saying the show was canceled. He later managed to find another show in West Virginia on the same date. Guy arrived at the show, stepped on the stage for the first time, and took home 1st place in the novice class overall, and open class, but lost to another competitor in the open division overall.
It was at this point Guy realized bodybuilding and competing were his passions in life. Guy then competed in the 2007 NPC Nationals, where he became a runner-up in the middleweight class. His second show was the NPC Junior USA the same year, where he took home 1st place. After winning the NPC Junior USA, he knew he had more potential to go one step further.
He stepped on the stage at the 2008 NPC Nationals and "smoked" the competition, taking home 1st place with a perfect score and won his Pro card.
Over the next few years, Cisternino participated in numerous shows, such as the 2013 IFBB Wings of Strength Chicago Pro-Am Extravaganza, where he placed 2nd and 1st in the 2014 IFBB Europa Dallas competition.
He continued his series of impressive results with a win at the 2014 IFBB Toronto Pro Supershow and 2nd place at the 2014 IFBB New York Pro. In 2015, he was a runner-up at the IFBB Europa Phoenix, the winner of the IFBB New York Pro, and came in 6th at the IFBB Olympia Weekend.
Ever since the beginning of his journey into bodybuilding, Cisternino has become an IFBB Professional bodybuilder with a huge following on social media where he continues to share his pictures and motivational quotes, inspiring others to take on life's challenges and become the best versions of themselves.
Click here to submit your questions for IFBB PRO: Guy Cisternino
NAPSGEAR