Sup Guys,
Getting ready for my cutting sarms stack that I plan on starting in March. I am coming off Post CT from Dylan. I have done my blood work prior to taking Post CT that I will provide results down below. I am finishing Post CT this thursday after taking it for 4 weeks. Once I'm done with that, I am going to get my post blood work done so I can compare the results prior to Post CT. I will provide the post blood work as well once I get it available. This is help Dylan or Rick guide me in the right direction to take the best sarms stack for cutting as I want to lean out as much as possible. I also want a stack for healing as my ankles arent so great due to lots of sprained ankles. I hope Dylan or Rick can get me on the right path to reach my goals or this summer.
Some stats about me:
25 years old
6'0 ft
210 lbs
18% BF
5 years of lifting
Below are my results for blood work prior to Post CT: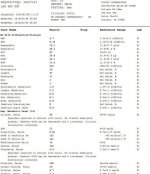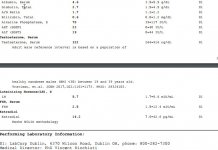 Looking forward to this sarms stack soon.
Last edited: