Hello!
Im starting with some background.
Bench - 1x 200kg (During cycle and bulk) 1x180kg (Right now, during cruise and diet)
Squat - 1x 240kg (During cycle and bulk) 1x210 (Right now, during cruise and diet)
Deadlift - 1x 270kg (During cycle and bulk) 1x240 (Right now, during cruise and diet)
Cycle history:
1st - 500mg test PW for 14 weeks.
2nd - 500mg test/400 deca PW for 16 weeks.
3rd - 500mg test/300mg tren PW 12 weeks.
4th - 500mg test/400 deca PW for 16 weeks.
After the second cycle and between the other I have been on 250mg test e10d.
Right now its around 12 weeks since i ended my last test/deca cycle and Im planning to start a new cycle in 3-4 weeks.
After my last cycle my weight was 101kg and I had been eating 4000 kcal each day for the whole cycle.
4 weeks after the cycle I started to diet at 2500 kcal per day and now 8 weeks later my weight is 93kg.
For the next cycle Im planning to either keep loosing weight or recomp. I haven never done any of this before while cycling.
This cycle will be 500 test + 800 eq per week.
Im also thinking of adding an oral for the first 4-5 weeks, never tried that out before? Im thinking of either winstrol or tbol. Leaning towards tbol for the lesser sides. What do you think about that?
My goal is to get in better shape or at least keep my shape and make some small lean gains.
Im afraid that the cycle will be kind of wasted if I keep dieting? If I want to keep dieting it might be a better alternative to keep cruising while doing it and save the cycle for later?
Do you think I will be able to make any kind of gains while dieting during this cycle or will it just help me to keep my muscles?
Can it a better alternative to higher the calories a bit so I keep my weight during the entire cycle?
How do you guys cycle? Time on/off? How do you eat during and between?
Also some questions about arm training.
I have really bad arms compared to the rest of my body. Tried to train them 3x per week, 1x per week. Low volume/High volume but I cant find out something thats really working. How are you guys training arms?
Thanks in advance.
English is not my native language but I hope you can understand me at least!
I post one picture aswell on my shape right now. It's not the best picture to judge my shape, but its something at least.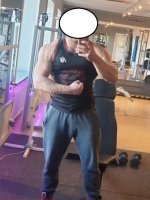 https://imgur.com/XE0LuqJ
Edit: Im also taking arimidex and caber during cycles.