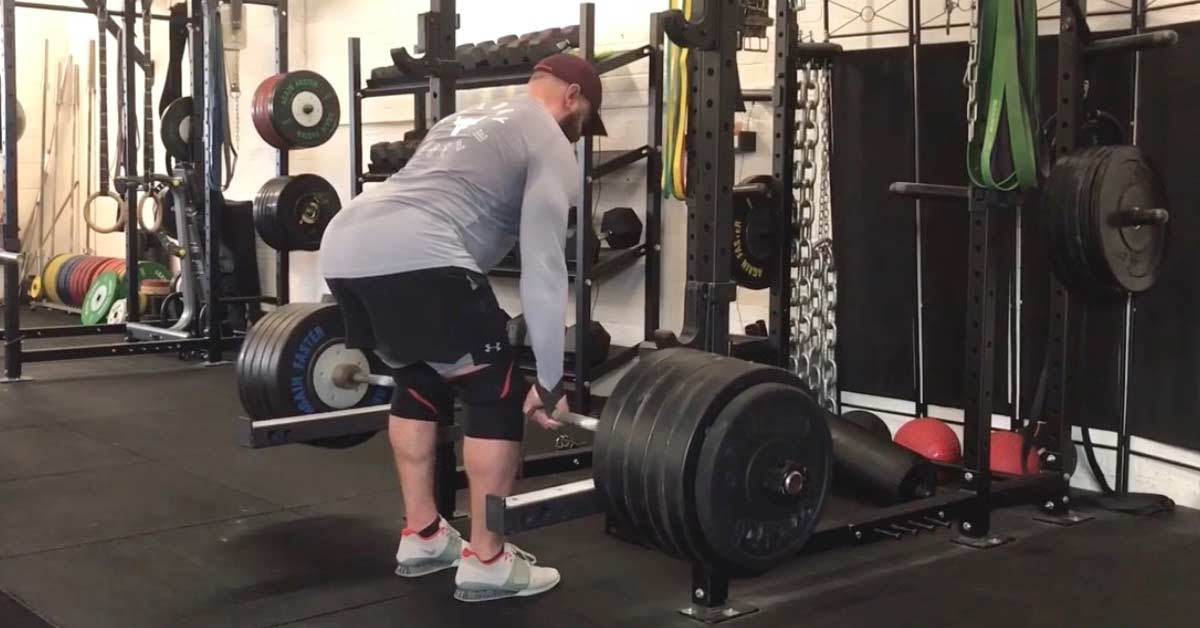 It's all about taking it slow with this smart leg day workout. If you slow down the tempo on your heavy lifts, you'll see quick gains.
Squats, lunges, and deadlifts with heavy weights can (and will!) help you grow stronger legs. They are, for the most part, a recipe for success. However, if you've been labeling any set of squats with more than three reps as 'cardio,' you could be hindering your own progress.
When it comes to progressive overload, lifting greater weights on a regular basis forces your muscles to adapt to the additional stress by developing bigger and stronger. However, the amount of time your muscles spend under tension during that exercise may be just as crucial as the amount of weight you lift for optimal results.
Start a countdown timer for seven minutes for each exercise after a good warm-up. Perform controlled reps for 40 seconds, concentrating on maintaining the lowering portion of each rep as slow as possible. Then lower your weights and take a 20-second break. Pick up your weights and continue after 20 seconds, at the beginning of the following minute. Continue in this manner for the entire seven minutes.
Each rep will become increasingly difficult as the minutes pass, but push through the pain and try to keep the weights moving for the whole 40-second timeframe, even if it means only doing three to four reps at the finish. To get the most out of your workout, avoid cheating and focus on smooth, controlled reps throughout.
Front Squat

40 SECONDS WORK/ 20 SECONDS REST x 7 MINUTES
Hold a barbell across your chest with your feet at shoulder width. Then, to keep the bar on your shoulders, raise your elbows high. Keep your body erect and press your hips back while bending your knees until your thighs are parallel to the floor. Return to the starting position.
Reverse Lunge

40 SECONDS WORK/ 20 SECONDS REST x 7 MINUTES
Hold a pair of dumbbells by your sides with your arms straight. Take a step backward with one leg, bending your front knee until your back knee contacts the ground, while keeping your chest up. Exuberantly stand up, pause, and repeat with the opposite leg. Perform a total of 16 repetitions.
Romanian Deadlift

40 SECONDS WORK/ 20 SECONDS REST x 7 MINUTES
Raise a barbell to hip height with your feet shoulder width apart and your glutes strained. Push your hips back and steadily drop the bar to the ground, squeezing your shoulders back and maintaining a flat back, with a tiny bend in your knees. Pause and return to the beginning posture when you feel a stretch in your hamstrings. Maintaining proper form and core tension is critical here; keep each rep gradual and controlled; if you start to feel stiffness in your lower back, stop the exercise and rest.
Split Squat Jump

40 SECONDS WORK/ 20 SECONDS REST x 7 MINUTES
Step backwards one step and sink into a deep lunge, your back leg lightly touching the floor. Switch legs mid-air to land in a lunge position with the other leg forward. Rep the movement, switching legs each time. Aim for maximal height on every jump for maximum muscle engagement, even if it implies a brief delay between reps.