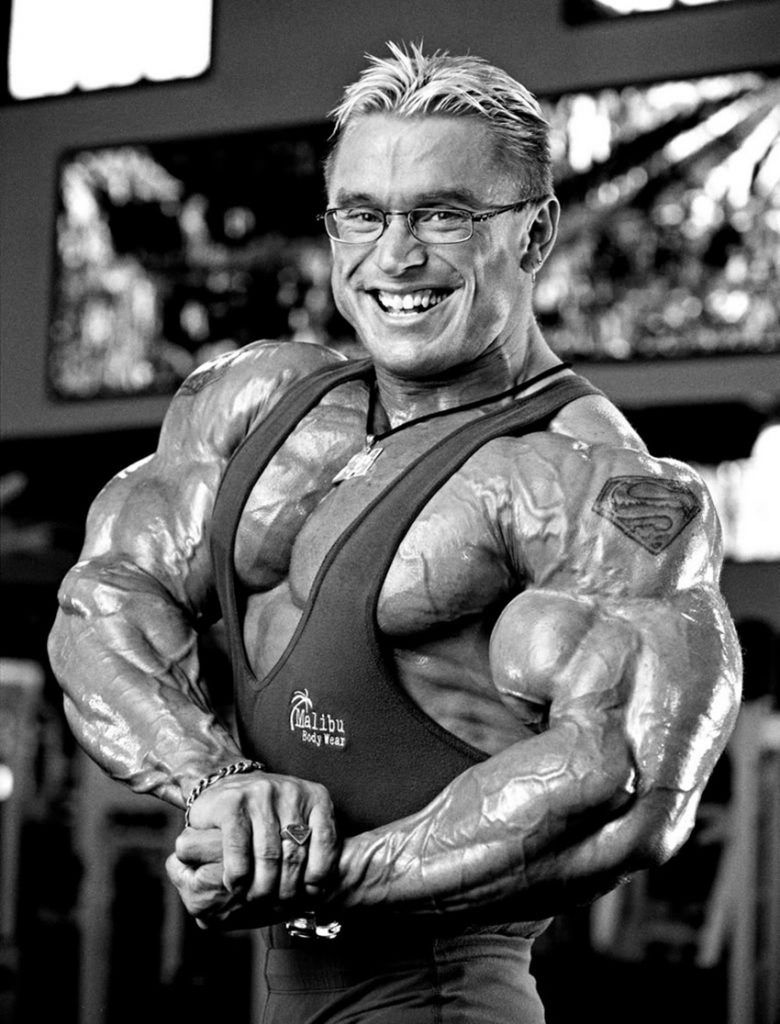 Lee Andrew McCutcheon (Lee Priest) is a competitive bodybuilder from Australia. He is a former IFBB professional bodybuilder and a current NABBA professional athlete.
Priest's mother was also a bodybuilding competitor, and posed with Priest onstage. Priest started training at the age of 12 with the help and support of his grandfather. He competed for the first time at the age of 13 and won. He went on to win numerous other competitions leading up to him winning the IFBB Mr. Australia at 16, 17, 18, and 19. While competing in the Niagara Falls Championships, Priest was discovered and given his pro card. Priest became one of the youngest men ever to turn IFBB pro at the age of 20.
Priest competed successfully within the IFBB for 16 years. After falling shy of a notable championship, Priest set his sights on his most elusive opponent The Ironman Pro. After ten years of coming in 2nd or 3rd, he became the Ironman Pro in 2006.
Lee Priest returned in 2013 to compete in the NABBA Mr. Universe where he won the overall title as an amateur.
Priest joined MuscleSport Magazine in November 2014 and began writing a monthly column online and in their print magazine. He was featured on the cover of their Winter 2015 issue.
Click here to submit your questions for IFBB PRO: Lee Priest
NAPSGEAR